When discussing firearms and ammunition, the distinction between centerfire and rimfire is fundamental, impacting everything from the design of the firearms to their applications. Both types of ammunition serve their unique purposes and have distinct characteristics that cater to different needs within the shooting community.
Primer Location and Ignition
Centerfire ammunition features the primer located at the center of the cartridge base. This central primer is struck by the firearm's firing pin, causing the primer to ignite the gunpowder and fire the bullet. The design of centerfire cartridges allows for higher calibers and is favored for its reliability and reusability.
Reliability and Reusability The centerfire's design inherently protects the primer, making it less susceptible to damage and accidental discharges. This reliability is a significant factor in its widespread use in military, law enforcement, and civilian firearms. Moreover, centerfire cartridges can be reloaded, which appeals to shooters who prefer to customize their loads or save money over time.
Power and Caliber Range The sturdy construction of centerfire cartridges supports a wide range of calibers, including high-powered rounds for hunting and tactical use. This versatility means that centerfire ammunition can be used in a variety of firearms, from small handguns to large rifles, making it a versatile choice for many applications.
Rimfire, on the other hand, has the primer coated along the interior edge (rim) of the base. When the rim is struck by the firing pin, the primer ignites and sets off the main charge. This type is generally less expensive and is used in smaller calibers.
Cost-Effectiveness and Low Recoil Rimfire cartridges are more cost-effective to produce, resulting in cheaper options for the consumer. This makes it an excellent choice for casual shooting and training. Additionally, rimfire typically has less recoil, which can be advantageous for new shooters or those sensitive to the kick of a firearm.
Limitations in Power and Reloading The construction of rimfire cartridges limits them to lower calibers and pressures. This limitation means they are less suitable for long-range shooting and hunting larger game. Furthermore, rimfire cartridges are not reloadable, which means they cannot be reused once fired. This single-use nature can be less economical for frequent shooters.
Cartridge Construction and Performance
Centerfire cartridges are built to withstand higher pressures, which directly correlates to their ability to fire more powerful rounds. The brass casing of a centerfire cartridge is thicker and more robust, which not only supports more significant force but also contributes to the longevity of the ammunition.
Handling Higher Pressures The ability to handle high pressures allows centerfire to propel bullets at higher velocities. This characteristic is crucial for applications requiring long-range accuracy and stopping power, such as in hunting large game or in tactical scenarios.
Longevity and Shelf Life The sturdy construction of centerfire cartridges gives them a longer shelf life. They are less prone to degradation over time, which means they can be stored for extended periods without significant loss of performance. This is particularly important for individuals who stockpile ammunition for future use.
Rimfire cartridges are simpler in design and cheaper to manufacture. The thin casing and the method of primer application make them more economical but also impose some restrictions on their performance and use.
Manufacturing Efficiency The manufacturing process for rimfire is less complex, which allows for mass production at a lower cost. This efficiency is passed on to the consumer, making it a popular choice for routine target practice and plinking.
Performance Constraints Due to their construction, rimfire cartridges are limited in the power they can deliver. The thin casing cannot contain high-pressure loads, which restricts rimfire to smaller calibers. This limitation means that while rimfire is suitable for small game hunting and basic target shooting, it is not the go-to choice for more demanding shooting disciplines.
Ballistic Characteristics and User Applications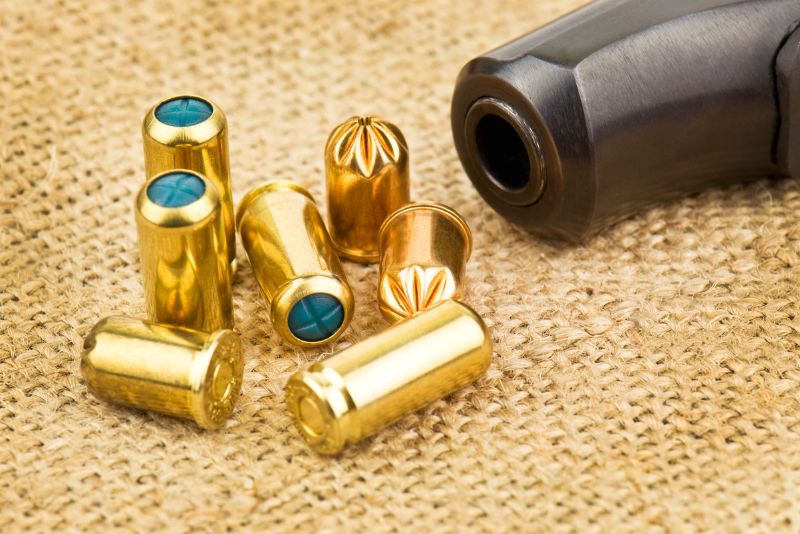 Centerfire is engineered for superior ballistic performance. The central primer allows for a more uniform ignition of the powder, which translates to consistent velocities and trajectories. This consistency is paramount for applications where precision is critical.
Consistent Performance Shooters can expect a reliable flight path and impact point with centerfire rounds, which is essential for competitive shooting and precise hunting scenarios. The uniformity in performance also means that centerfire bullet is the preferred choice for self-defense, where every shot counts.
Adaptability for Specialized Uses The versatility of centerfire cartridges extends to specialized types, such as hollow points for self-defense, match-grade rounds for competition, and various bullet weights and designs for hunting different types of game. This adaptability makes centerfire a comprehensive solution for almost any shooting need.
While rimfire ammunition may not offer the same power or range as centerfire, it has practical applications that make it invaluable for certain uses. Its low cost and reduced recoil are not the only benefits; rimfire rounds have a place in precision shooting as well.
Training and Skill Development The affordability and low recoil of rimfire ammunition make it ideal for training and skill development. New shooters can learn the fundamentals of marksmanship without being intimidated by the noise and kick of larger rounds. Additionally, the low cost allows for more extensive practice sessions without a significant financial burden.
Small Game Hunting and Pest Control Rimfire rounds, particularly the .22 caliber, are widely used for small game hunting and pest control. Their limited range and power are suitable for taking down small animals without causing unnecessary damage. The quiet report of rimfire ammunition is also beneficial for hunting in areas where noise is a concern.
Cost Efficiency and Impact on Environment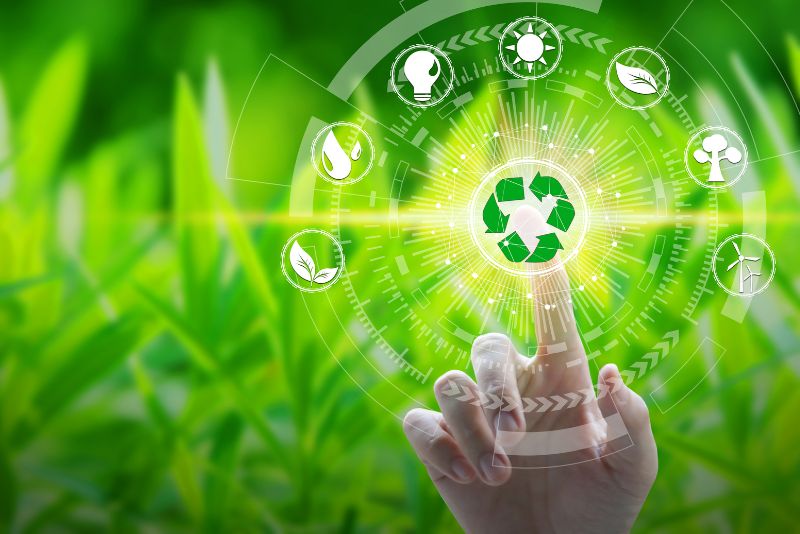 The reusability of centerfire cartridges has both economic and environmental implications. Shooters who reload their ammunition can significantly reduce their long-term costs, and by reusing casings, they contribute to waste reduction.
Reloading and Cost Efficiency Reloading spent centerfire casings is a common practice among enthusiasts. It not only saves money but also allows for customization of loads to suit specific shooting conditions or preferences. The initial higher cost of centerfire ammo can be mitigated over time through reloading.
Reduced Environmental Footprint By reusing casings, shooters lessen the environmental impact of their hobby. This sustainable approach to shooting is becoming increasingly important as environmental concerns grow. The robustness of centerfire casings means they can be reloaded multiple times before being recycled.
Rimfire ammunition is not reloadable, which means it is a single-use product. This has implications for both cost over time and the environment, as spent casings become waste.
Affordability and Volume Shooting Despite being non-reloadable, the low cost of rimfire allows for volume shooting without a significant financial investment. This is particularly appealing for casual shooters and those who shoot frequently at a recreational level.
Waste Generation and Recycling Challenges The disposable nature of rimfire casings means they contribute to waste. While the metal components of spent rimfire casings can be recycled, the process is less straightforward than with centerfire casings. The environmental impact is a consideration for those who shoot large quantities of rimfire ammunition.
Safety and Handling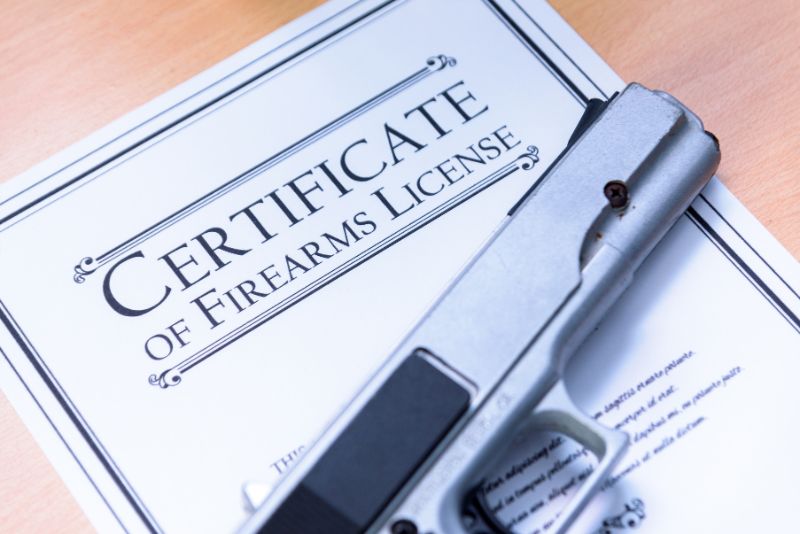 The robust design of centerfire inherently includes several safety features. The thicker casing and central primer are less likely to be set off by anything other than a direct strike from a firing pin, which reduces the risk of accidental discharge.
Reduced Risk of Accidental Ignition The construction of centerfire cartridges requires a strong, direct hit to the primer for ignition. This specificity in the ignition process means that centerfire is less likely to fire unintentionally, which is an essential safety consideration, especially for those carrying ammunition for personal defense or in the field.
Handling and Storage Centerfire ammunition's durability also translates to safer handling and storage. The cartridges are less prone to damage when dropped or jostled, and they can withstand harsher environmental conditions without degradation. This resilience ensures that the ammunition remains safe and reliable over time.
Rimfire cartridges, with their more exposed and sensitive priming method, require careful handling to prevent accidental discharges. The primer material is spread around the rim of the base and can be set off if the rim is struck with sufficient force.
Care in Handling and Transportation Extra care must be taken when handling and transporting rimfire ammunition. The cartridges should be stored in such a way that the rims are protected from impact. This is particularly important in environments where the ammunition may be subject to rough handling or accidental knocks.
Considerations in Firearm Maintenance Firearms that use rimfire often have simpler firing mechanisms, which can be an advantage for maintenance. However, it's crucial to ensure that the firing pin does not protrude excessively, as this could lead to accidental ignition when chambering a round.
Legal Aspects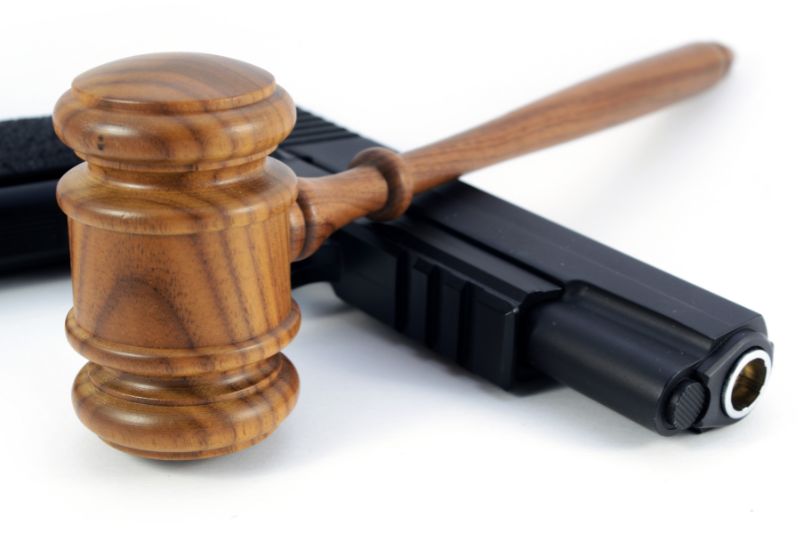 Centerfire is subject to various laws and regulations, which can affect its availability and use. In many jurisdictions, centerfire ammunition is regulated more strictly due to its association with more powerful firearms. Therefore, you should know more about the main components of chosen bullets.
Background Checks and Restrictions Purchasers of centerfire ammunition may be subject to background checks and other restrictions, depending on local laws. These regulations are in place to ensure that such powerful ammunition is only available to individuals who have the right to use it responsibly.
Impact on Hunting and Sport Shooting The regulations surrounding centerfire ammunition can also impact hunting and sport shooting activities. Hunters may need to comply with specific laws regarding the type of centerfire used for certain game, and competitive shooters must be aware of the regulations affecting the transport and use of their ammunition in different regions.
Rimfire is generally less regulated than centerfire, making it more accessible to the average consumer. Its association with smaller calibers and less powerful firearms means that it is often not subject to the same level of scrutiny.
Fewer Restrictions for Purchase In many places, rimfire ammunition can be purchased with fewer legal hurdles, making it a more convenient choice for casual shooters. This ease of access contributes to its popularity for recreational shooting and as a starting point for those new to firearms.
Implications for Training and Education The relative ease of obtaining rimfire ammunition makes it an excellent resource for firearms training and education programs. Its availability allows for more widespread training opportunities, which can improve overall firearms safety and proficiency in the community.
How to Make the Right Choice?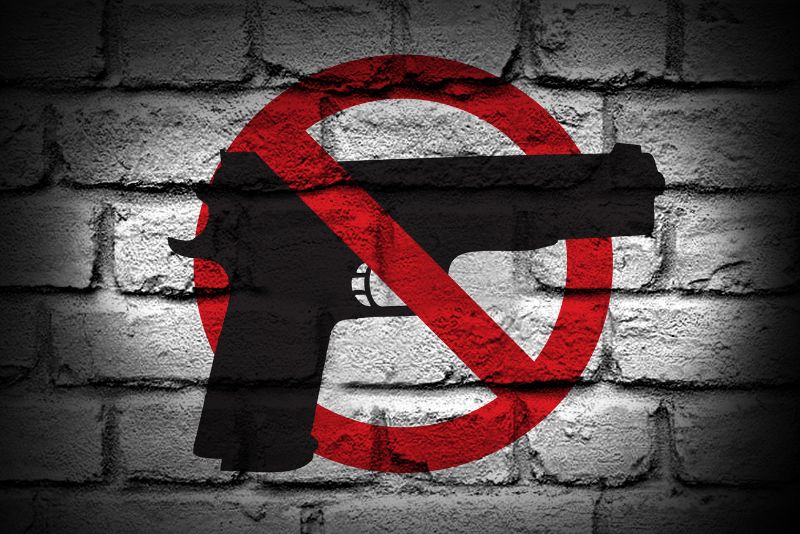 Choosing between centerfire and rimfire ammunition involves considering several factors, including the intended use of the firearm, cost, performance requirements, and personal preferences.
Hunting and Tactical Use If you're involved in hunting, especially medium to large game, or if you need ammunition for self-defense or tactical purposes, centerfire is typically the right choice. Its higher power, reliability, and range of calibers make it suitable for these demanding applications.
Target Shooting and Training For those who are new to shooting or primarily engaged in target practice, plinking, or small game hunting, rimfire ammunition is often sufficient. Its low cost and reduced recoil make it ideal for learning and frequent shooting.
Long-Term Investment For those who shoot less frequently but require more powerful ammunition, the higher initial cost of centerfire rounds can be offset by their reusability. Reloading centerfire cartridges can be a cost-saving hobby in itself.
Accuracy and Consistency Centerfire ammunition offers superior ballistic performance, which is crucial for activities that require high accuracy and consistency, such as competitive shooting or precision hunting.
Power and Range The need for higher power and longer effective range will also point towards centerfire ammunition. Its ability to handle larger calibers and more potent loads makes it the better option for serious hunting and defense.
Local Laws and Restrictions Always consider the legal aspects of ammunition ownership. Some regions have stricter laws governing centerfire ammunition due to its use in more powerful firearms.
FAQs
Can rimfire ammunition be used for home defense?
Rimfire ammunition, particularly .22 caliber, is not typically recommended for home defense due to its lower power and penetration capabilities. Centerfire ammunition, with calibers such as 9mm, .45 ACP, or .38 Special, is generally preferred for its stopping power and reliability.
Is there a significant difference in the shelf life of centerfire vs. rimfire ammunition?
Both centerfire and rimfire ammunition can have a long shelf life when stored properly; however, centerfire is often considered to have a longer shelf life due to its more robust construction and resistance to environmental factors.
Are there any centerfire cartridges that are as affordable as rimfire rounds for regular practice?
While centerfire cartridges are typically more expensive than rimfire, some lower-cost centerfire options are available, such as 9mm Luger rounds, which are often used for practice due to their relative affordability compared to other centerfire calibers.
For a beginner shooter, which type of ammunition is safer to start with, centerfire or rimfire?
Rimfire ammunition is often recommended for beginners due to its lower recoil and noise, which can help new shooters develop confidence and shooting skills without being overwhelmed. However, safety training is essential regardless of ammunition type.
In competitive shooting, do participants generally prefer rimfire or centerfire ammunition, and why?
Competitive shooters choose their ammunition based on the specific requirements of the competition. Rimfire competitions exist where .22 LR is the standard. For events requiring more power and precision at longer distances, centerfire ammunition is the preferred choice due to its superior ballistic performance.
Last Words
The distinction between centerfire and rimfire ammunition extends beyond their physical characteristics and into the realms of safety, legality, and societal impact. Each type of ammunition carries with it a set of considerations that responsible shooters must understand.